Market Snapshot: S&P 500, Nasdaq log record closes as stock market kicks off jam-packed week
Market Snapshot

Tech shares climb ahead of earnings deluge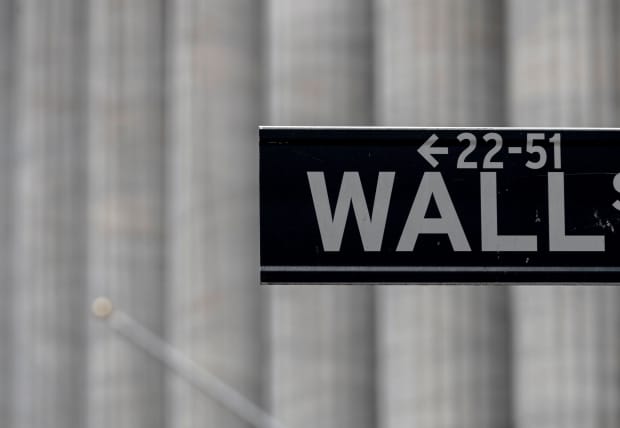 The S&P 500 and Nasdaq Composite clinched closing records Monday, but the Dow lagged behind its peers, in volatile trading as investors focused on a raft of corporate earnings set to be released this week amid rising cases of Covid-19 and tightened lockdowns to attempt to limit the spread of the pathogen.
Investors also were keeping one eye trained on a battle between speculative buyers and short sellers on a high-profile stock that was eliciting concerns about out-of-whack valuations in certain pockets of the market.
What did major benchmarks perform?
The Dow Jones Industrial Average
DJIA
closed 36.98 lower, or 0.1%, to end at 30,960, after briefly falling more than 1% earlier in the session.
The S&P 500
SPX
pulled off a 13.89 gain, or 0.4%, closing at a record 3,855.36, after struggling to hold direction for much of the session.
The Nasdaq Composite
COMP
rose 92.93 points, 0.7%, finishing at a record 13,635.99, after also clinching an intraday record near the open at 13,728.98.
Stocks ended mostly lower Friday but logged weekly gains, with the Dow rising 1.6% and the S&P 500 advancing 1.9%. The tech-heavy Nasdaq Composite ended Friday at an all-time high and a weekly rise of 4.2%.
What drove the market?
Stock benchmarks rallied late in the session as a battle raged between speculative buyers and short sellers that drew some attention on Monday.
Sahak Manuelian, head of equity trading at Wedbush Securities, told MarketWatch that there was some "real pain out there," pointing to tumult and some forced selling on Monday that was sparked by the need to cover short bets placed on several stocks popular with individual investors.
"GameStop Corp.
GME,
is a poster child," he said of the trend, which along with GSX Techedu
GSX,
has been center stage as speculative trades from individual investors sometimes overpower more institutional money managers and hedge funds.
The salvo of volatility marked the first time the tech-heavy Nasdaq Composite traded both as high, and low, as 1% from the previous trading day in about 10 weeks, according to Dow Jones Market Data. The ruction also left the Cboe Volatility Index, VIX, a popular proxy for investor anxiety, up 9.1% on Monday.
While the overall equity market looks poised for additional gains this year as the vaccine rollout gathers stream and the economy heals with the help of more stimulus, many investors also have been waiting for stocks to be hit by a short-term correction.
"Speculation leading to euphoria is clearly a sign that a correction is coming. Whether it starts tomorrow or two years from tomorrow is a guess," said James Meyer, chief investment officer at Tower Bridge Advisors.
The stock gyrations kick off a busy week for earnings reports, with roughly a quarter of the S&P 500 due to release quarterly results, including tech behemoths Apple Inc.
AAPL,
Tesla Inc.
TSLA
and Facebook Inc.
FB.
"We've seen a pretty robust start to fourth-quarter earnings," Manuelian said. "It's a big week for tech earnings."
Key Words: Tech's 'last hurrah'? If hedge funds are any indication, it could be a big week for Apple, Amazon and other megacap favorites
Earnings of large-cap tech-related companies have been pegged to show continued gains from the stay-at-home environment due to the Covid-19 pandemic, said Richard Saperstein, chief investment officer at Treasury Partners.
But analysts also continue to eye prospects for additional fiscal stimulus as President Joe Biden pushes for a $1.9 trillion package, though it faces difficult negotiations in a Senate where Democrats have a slim majority.
Stimulus expectations have helped investors largely look past worries over potentially more contagious variants of the virus that causes Covid-19, as well as snags in vaccine distribution, which helped spur renewed interest in so-called stay-at-home stocks.
"The recent market reversal back into growth might be a short-term reaction to vaccine delays, ongoing restrictions, and uncertainty about fiscal stimulus," said Mark Haefele, chief investment officer global at UBS wealth management, in a Monday note. "But it may also simply be that investors are booking some profits in the cyclical areas that had performed well from early November until last week."
The Federal Reserve will hold its first policy meeting of the new year on Tuesday and Wednesday. While no policy moves are expected, Fed watchers expect Chairman Jerome Powell and fellow policy makers to signal a cautious but optimistic outlook, while also reinforcing expectations the central bank won't be quick to ease up on monetary stimulus efforts.
See: Stock-market bulls brace for major gut check as earnings, Fed and GDP loom
Which companies were in focus?
Which assets were on the move?
—William Watts contributed reporting